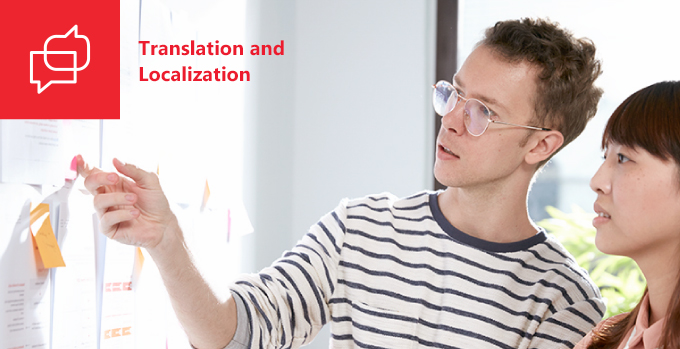 Translation and Localization
We build long-term relationships with our clients, who place their hard-earned trust in our language expertise. Partnerships with us continue with confidence; strengthened by our proven track record of delivering high-quality service.
Our core strength lies in East Asian Languages; translating English to Simplified Chinese, Traditional Chinese, Hong Kong Chinese, Japanese and Korean languages. Currently, we offer more than 36 language translation services, and also provide translation for non-Asian and lesser-known languages upon request.
We have 24 years of experience helping businesses localize, and successfully enter Chinese markets with accurate consumer communication. We work with both international clients and local companies looking to go global.
Industries, Sectors and Applications:
We serve a variety of industries; commercial, industrial, corporate and academic. Our deliverables include documents, collaterals, software, websites content, advertising scripts and audio-visual content. Relevant industry experience combined with the latest in translation software allows our people to deliver faster, more accurate, and more consistent translations to our customers.
Service Scope:
Document translation such as marketing collateral, manuals, reports, packaging info, and legal documents, etc.
Localization service such as the website localization and software localization
Extended Service:
If you need more than just translation and localization work, please consider our A-to-Z™ solution.We'll not only help you with the translation work, but also ensure your final work meets your production needs.
All your translated texts and graphics are prepared in a ready-to-print format via professional desktop publishing.
Any additional images that are needed in the collaterals will be taken care of.
Talk to usabout your customized A-to-Z™ solution.